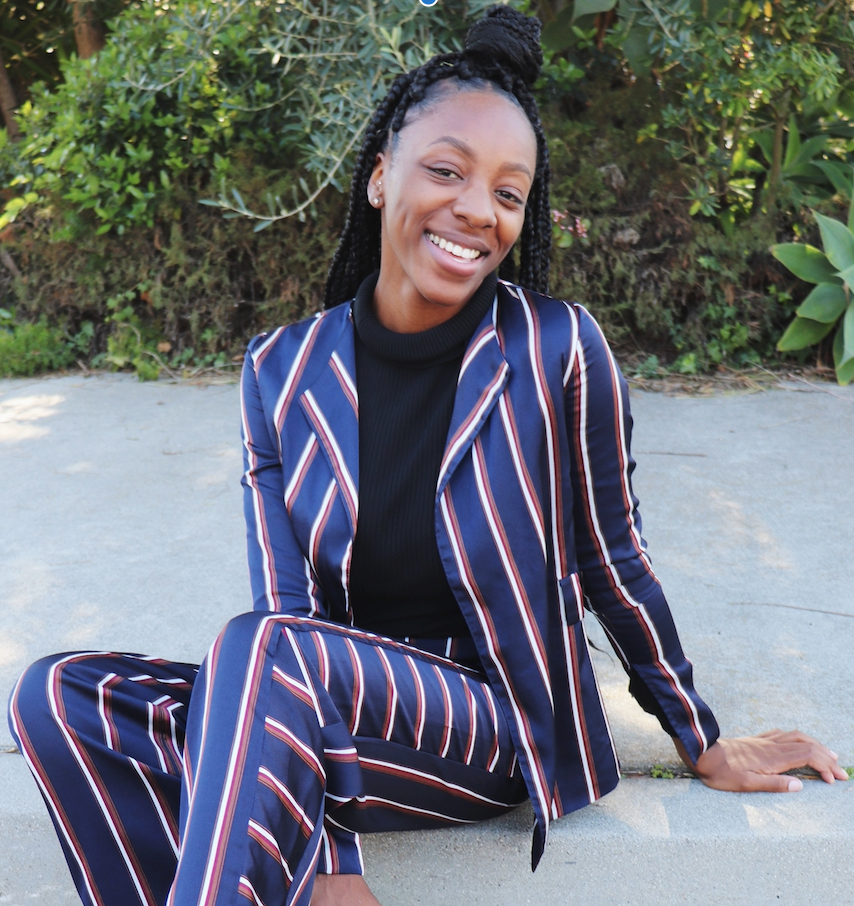 Ruqayyah Abdulrahoof, also known as Kyyah Rahoof, is a Los Angeles-based Senior Regulatory Affairs Specialist for a pharmaceutical startup, as well as the founder of Career Savage where she is a Virtual Advisor and Career Coach. She is pursuing a Master's of Public Health candidate specializing in Urban Healthcare Disparities at Charles R. Drew University and is the Vice President of the university's MPHSA. She previously worked for Fortune 500 pharmaceutical companies.
Read our interview with her below to learn more about her career journey and learn from her experiences. Thank you, Kyyah!
How did you determine what you wanted to study in college?
I always had a love for science. It's the only subject that made sense to me during my primary education. With my love for science and bettering the wellbeing of others, I decided Pre-Med-Biology would be a good option.
And then decide to pursue your MPH?
I had no idea what public health was throughout my undergraduate education. It did not until my senior year, when I was at a career fair, where I met a representative of Yale University looking to hire an "immunology associate," which is just a fancy way of saying someone who works with a public health professional and nurse educator on meeting state regulations for incoming college student immunizations. That specific job is what fueled my interest in public health. I honestly think public health professionals are far more crucial in bettering the health of society than clinicians. The nurse educator I worked with inspired me to apply for MPH programs, and so I did!
Walk me through your initial job search strategy and how you landed your first full-time role. Anything you know now that you wish you knew then?
I got my first full-time job from a career fair! Subsequently, most of my full-time jobs have come from actively interacting with recruiters and uploading my resume on the top 5 job search platforms. I wish I went to more career fairs! I would advise every young professional to get to fairs. Chances of you getting a full-time job are so much higher when you're interacting with the employer in person. When you build a secure network in your field, you can literally have any job you desire.
You're a professional in the pharmaceuticals industry, but also an entrepreneur. Tell me about how Career Savage came to be?
I always found myself giving people career advice. For as long as I can remember I have helped friends in high school get jobs through my network. Then in college, I was always advising friends on how to land relevant internships and how to make their resume grab the attention of anyone who looks at it. Then, after graduating college a lot of colleagues asked me questions about salary negations, looking for jobs, and landing one that lets them use their degree. I finally thought to myself, "Hey! I should turn this into a business". I launched my website in the summer of 2017 and have been trying to increase my viewings and client base ever since.
What advice do you have for young women who want to pursue a full-time job as well as a passion project on the side (that could turn into a full-time role!)?
First, start now and start today because the growth of your passion project will take time! I would say it takes a lot of time management, hard work, and determination. You also need to prepare yourself mentally. There will be days you wonder if you're making any headway and then there will be days you have generated a little buzz around your business. There will be ups and downs, and you will be forced to make sacrifices in sleep and sometimes hanging with friends. Just keep going! You will be so fulfilled when your business reaches the potential you dreamed of. Try not to watch the growth of other people's passion projects because your journey will be different! Some people will try to deter you from being the boss babe you are, which is why I would advise sharing your blueprints with a small number of people. Last piece of advice? When you are ready to take the plunge from full-time professional to full-time boss babe make sure you are financially stable enough to do so! Social media is a blessing and a curse where it allows you to believe entrepreneurship is easy breezy and you don't need to have a 9-5. It's NOT easy breezy; it's challenging! If you're considering pursuing your passion project, chances are you want to build an empire and not be an employee forever. I'm right there with you! Just remember, sometimes your full-time professional job pays for the fruition of your dreams.
What is your most significant career "fail" and what did you learn from it? If you do not have one, skip!
I didn't want to skip this question because I think it's essential that every young woman know that in my opinion there are no career fails. You merely learned a lesson, and because of that lesson, you'll be better off than the rest. I have learned a lot of lessons throughout my career, and because of them, I have become a better navigator as a young professional.
Do you have a mentor? Who do you look to for inspiration and support?
Currently, I don't have a mentor per se, but I do have many people I look to for inspiration and support. The current President of the company I work for inspires me daily. She's badass in every way. The nurse educator from Yale University who I worked for has always supported and encouraged me in my professional career. As an entrepreneur, I look to Tatjana Chahine owner of Float Your Boat Bahamas as well as Taiye and Nima Fashipe, business owners in Nigeria of Six5Eight Beauty Bar. All three are strong women within my inner circle, and as fellow modern-day entrepreneurs, they know the struggle. I would say they are all my mentors in some way or another.
Final words of wisdom to young women about strategizing to reach their education, career, and/or wellness goals?
First, get rid of any toxicity in your life. It will blind you from reaching your fullest potential. Stay mentally agile and do so by taking care of your mental state. I'm not against having a therapist on speed dial. The road to success is long and at times tumultuous. Get an education and go as far as your heart desires. You cannot go wrong with getting one. If you want to get your masters or doctorate talk to professionals who are already in that field! There are also ways to get a good education that is not in the traditional sense. As far as being strategic in your career, that is precisely why I created Career Savage! I will help you move up the ladder, get the best possible salary offers, and get you in a place where you love waking up and going to work in the morning.
Ultimately being successful in your career, education, and achieving maximum quality of life starts with you centering yourself. Love yourself unconditionally and know everything else will be okay.  You were destined for greatness, and I know you know that you are!
If you are open to connecting with our readers, how can they reach you?
They can reach me by email at kyyah@careersavage.com, on my website www.careersavage.com, or slide in my DM's on Instagram @careersavage. I am always open to chatting!